Site owned by ART-TLC ©
Contact Webmaster:


OUR BUTTONS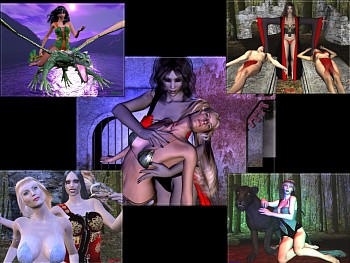 FREE Vampiress SCREENSAVER

Twenty unique and breath taking images of lady vampires stalking and killing their prey. These images were created in Bryce 5.5 and DAZ Studio. Optional graveyard music in the background. Happy magic spell casting Halloween! Screensaver and images copyright, ART-TLC ©. This saver fits any screen size.


Download 3.5 MB Screensaver for All Windows and Screen Settings
Free Screensavers, Wallpapers, & Animated Wallpapers by VAMPIRE-TLC © 1998-2015
Our Privacy Policy

TERMS OF USE
These Screensavers, Wallpapers, and Animations are Freeware but not Public Domain. You may link to this page, but it is PROHIBITED to link directly to the files, copy these files to your server, or on a CD. All files are protected by copyright and can not be sold or redistributed in any form.