Site owned by ART-TLC ©
Contact Webmaster:


OUR BUTTONS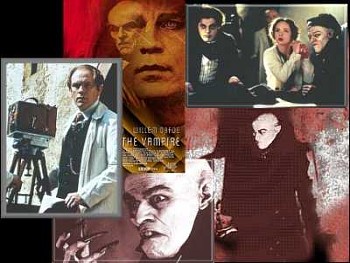 FREE 'Shadow of the Vampire' SCREENSAVER

Revised version with twice as many images from the movie with John Malkovich and Willem Defoe. Images copyright by Jean-Paul Kiefer and Lions Gate Films. Happy magic spell casting Halloween! Read a review of this movie at JoBlo's Movie Emporium. Music- "Graveyard", "Requiem", and "Dead Souls" by Nine Inch Nails. Download Free Movie Wallpaper ! Screensaver copyright, ART-TLC ©.


Download 2 MB Screensaver for All Windows and Screen Settings
Free Screensavers, Wallpapers, & Animated Wallpapers by VAMPIRE-TLC © 1998-2015
Our Privacy Policy

TERMS OF USE
These Screensavers, Wallpapers, and Animations are Freeware but not Public Domain. You may link to this page, but it is PROHIBITED to link directly to the files, copy these files to your server, or on a CD. All files are protected by copyright and can not be sold or redistributed in any form.